IP geolocation
Mobitru devices contain three Wi-Fi points that route traffic from the device to the IP address of one of the locations: US, CIS, or EU.
Default Wi-Fi on devices
You can find out what Wi-Fi a device will have by default before you start the device session. You need to check the device location for this in one of the following ways:
Click on the device card or row and check the Data Center field in Settings.
Switch to the Detail view and check the Data Center field.
Open Filters and filter devices by Device location.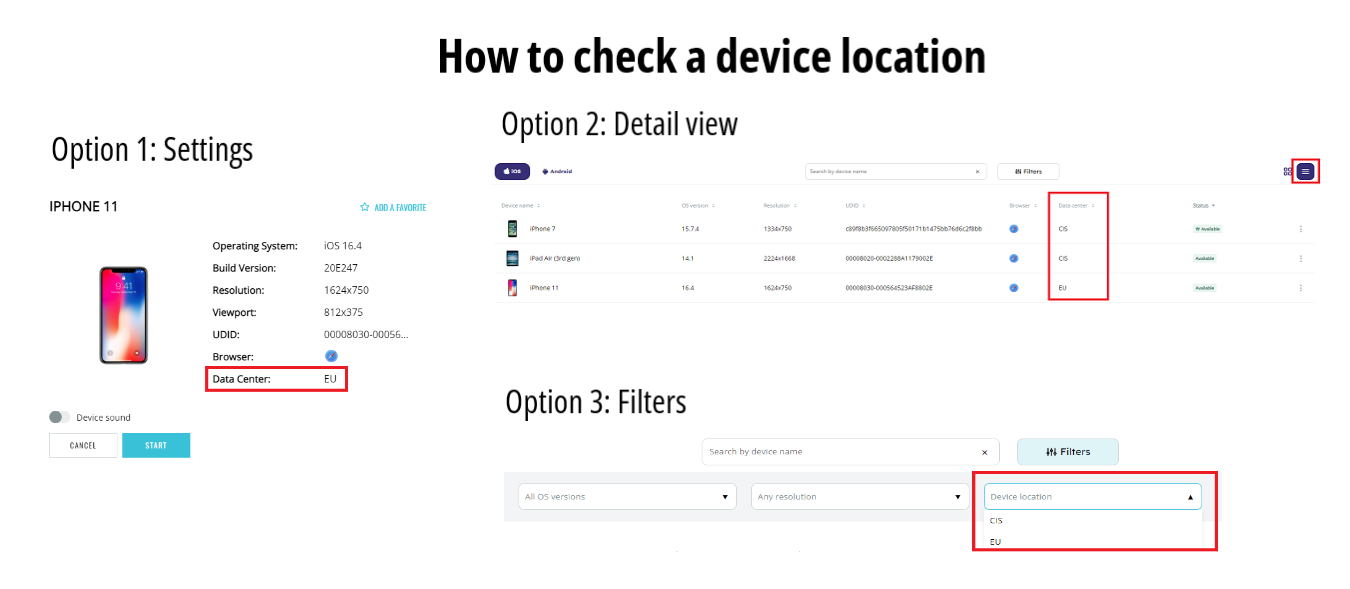 How to change Wi-Fi on the device
To connect to the Wi-Fi of another location, you should do the following:
Open Settings on the device
Navigate to Wi-Fi
Choose a network with the required location postfix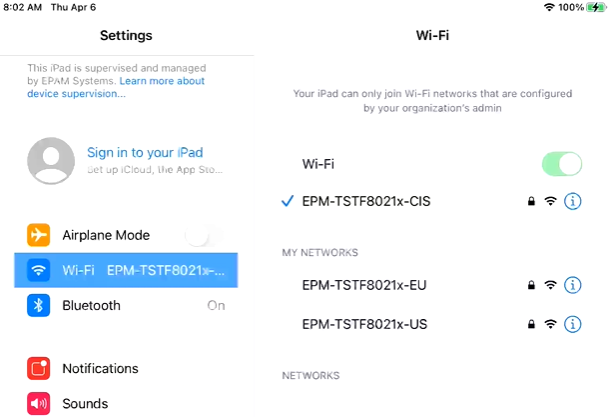 Known limitations
Wi-Fi will be set to the default one in the following cases: