Devices tab
The Devices tab contains devices available for usage.
Views
The tab has two views: Card and Detail. To change a view, you need to click on the View switcher:

Card view
The devices are presented as card blocks in the Card view. The view is divided into three sections:
Premium – the newest and most popular devices
Available – all other devices that are not busy
Occupied – devices being in use or booked
You can perform the following actions in the Card view: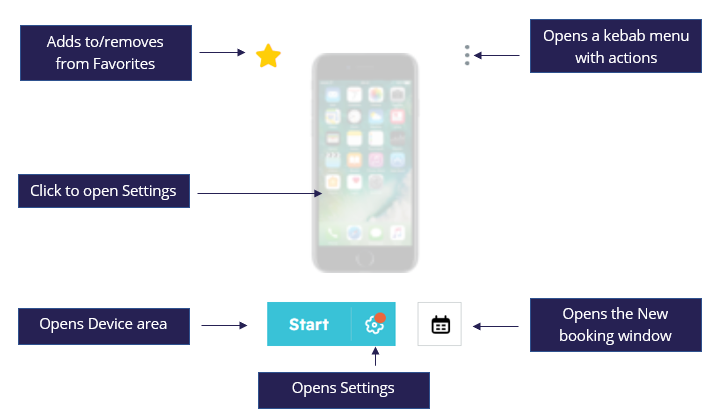 Detail view
The Detail view represents devices as rows containing additional information and actions.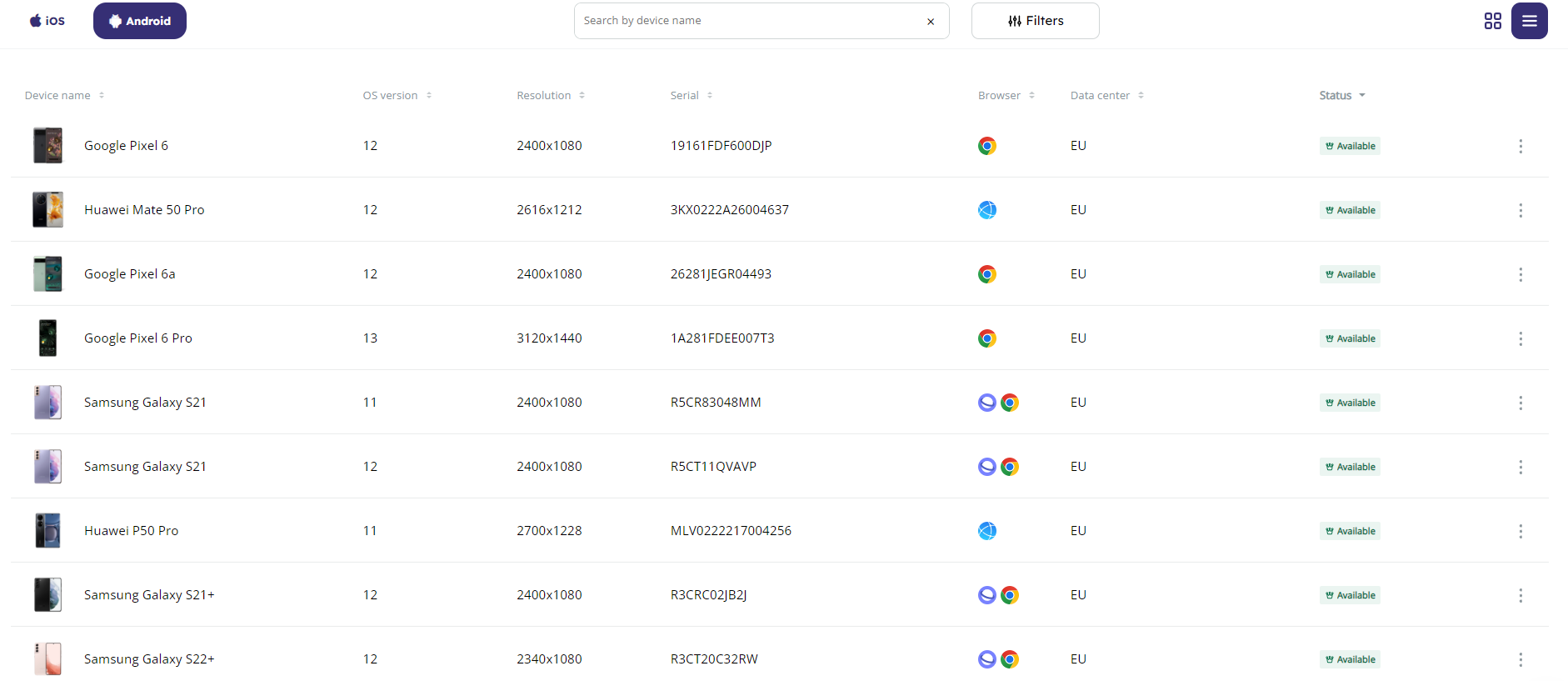 To work with a device in the Detail view, you can choose one of the ways:
Hover over a device row and choose a button

Click on the kebab menu and choose an action from there

Click on a device row to choose an action from the Settings window.
Operating systems
In the Devices tab, you can check what Operating systems the Mobitru devices have.
Card view: check an OS under the device model.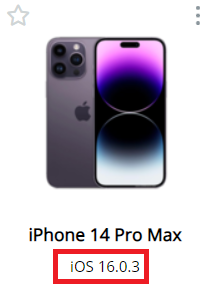 Detail view: check an OS in the OS version column.