Premium devices
A device is Premium if it has recently been released to the market or if it is extremely popular among Mobitru users. You can find such devices in the Devices or Favorites tabs: check the special Premium section in the Card view or the status label in the Detail view.
The Premium devices section is always the first in the Card view:

The Premium device label contains a crown icon in the Detail view:

Premium device in Device settings window
Premium devices have a yellow label in the Device settings window: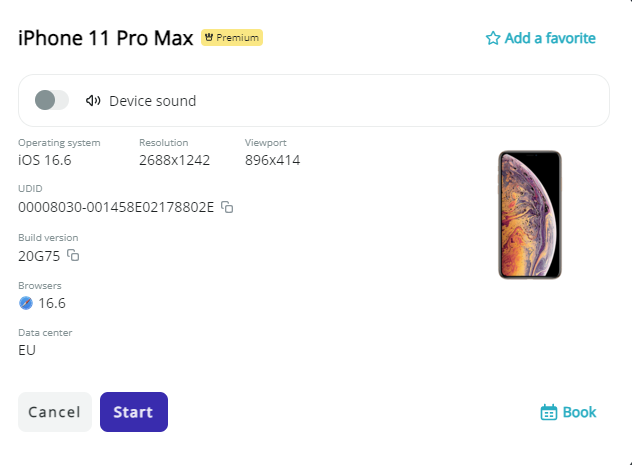 Premium device modal
When you start a Premium device under your Personal account, the following modal appears: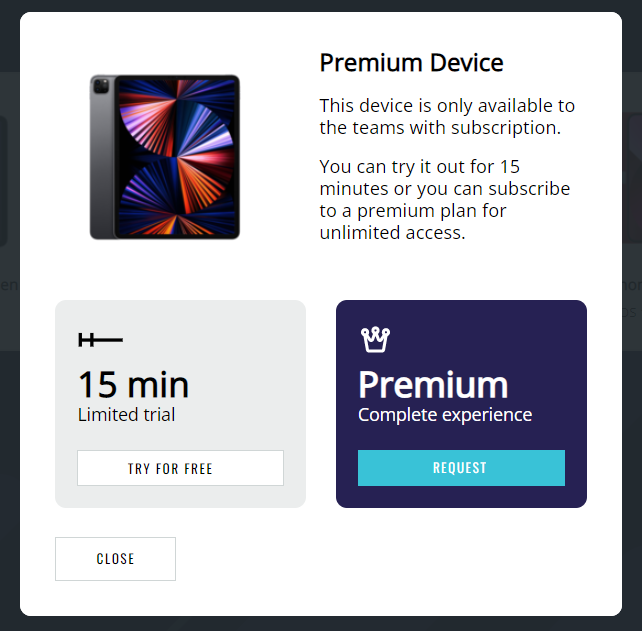 If you click on Try for free, the device session will start. It will last for 15 minutes.
If you click on Request, the Upgrade plan modal will open.
If you click on Close, the modal will close, and the session will not start.
The modal does not appear for Team accounts. Under a Team account, the Premium device session will last 1 hour, and you can book the device.